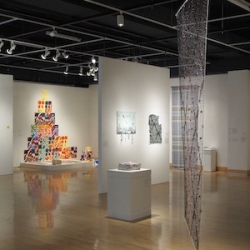 Fine Arts Gallery
The Fine Arts Gallery presents both professional and student-oriented exhibitions every semester. Professional exhibitions are organized to spotlight the range and diversity of both contemporary and historical art.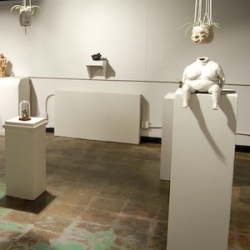 Martin Wong Gallery
The mission of the Martin Wong Gallery is to provide emerging undergraduate and graduate artists the opportunity to exhibit visual works in a professional context. Under the guidance of faculty sponsors, artists and student curators are encouraged to develop a greater understanding of installation and presentation etiquette, fine art handling techniques as well as management and communication skills.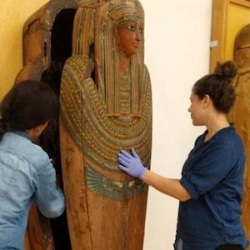 Global Museum
The Global Museum houses outstanding permanent collections from Africa, Asia, Oceania, and the Americas, and uses family and student-oriented exhibitions as the basis for innovative educational programming for SF State, the extended San Francisco community, and Bay Area school districts.